Ranks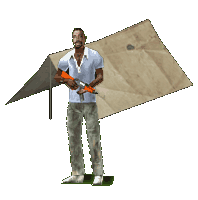 To add value to the platoon and players gaming experience, *AUS* has established a ranking system based on the actual Australian Army NCO (non-commissioned officers) and officer ranks. Recommendations for promotions and the subsequent decision to promote an operative are made based on observable performance criteria. Promotions are decided by using both objective and subjective performance criteria.
The scheme takes into account: time in grade, unit service/activity, participation in practices, gameplay, shows of initiative and/or leadership, collateral duties, (when applicable) and other activities and contributions supporting an outstanding *AUS* and Delta Force experience.
The table below displays the ranking system.
Non-Commissioned Officers & Warrant Officers
No Insignia
Private
PTE
Lance Corporal
L/CPL
Corporal
CPL
Sergeant
SGT
Staff Sergeant
S/SGT
Warrant Officer (2)
WO2
Warrant Officer (1)
WO1
Commissioned Officers
Lieutenant
LT
Captain
CPT
Major
MAJ
Lieutenant Colonel
LT/COL
Colonel
COL
Brigadier
BRIG
General
GEN