Welcome
Australian Universal Soldiers *AUS* was formed in March 2000 and we quickly emerged as one most well known clans in the Delta Force community through the establishment of The Delta Force Barracks and Oceanic League.
We're currently playing DF: Black Hawk Down and DF: Xtreme 2 and if you're looking for more than your average clan, then we'd love to have you onboard.
Update
Posted by JohnBoy - Sunday, June 5 2011
It has been over a year since I last posted any news here. I donít have any news to report besides that we are currently playing Medal of Honour while we await the next title of the Delta Force games Ė Angel Falls.
Nova are not saying much in regards to Angel Falls however we still keep our fingers crossed that it will be released.
In the meantime if you have Medal of Honour, then jump into the *AUS* server and have a game with us.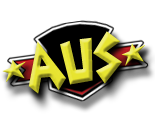 No News Is Good News Right?
Posted by JohnBoy - Sunday, March 7 2010
Thats right, not much is happening around here however we are still alive. Most members are currently having a bash with DFX2, MW2 and Bad Company 2 while we await our next Delta Force game.

Although Novalogic aren't saying much about another game we are keeping our fingers crossed that there will be one.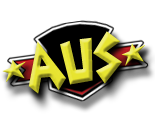 Merry Christmas
Posted by JohnBoy - Sunday, December 13 2009
First off I would like to welcome two new members into the Division. They are:

SASDAD and The1Eagle

Glad to have you both aboard and enjoy your stay with us. Hopefully we will see your names on the five year Honour Board.

Not much has been happening in the Delta Force Division over the past few months. We have been playing DFX2 in the Nova Australian Stat server trying to keep the game alive while we await the next release, Angel Falls.

Lastly, I would like to wish everyone a Merry Christmas and a happy New Year from the Division.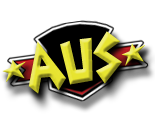 Squad Update
Posted by JohnBoy - Sunday, May 10 2009
Well it has been a quite few months in the Delta Force Division with hardly any BHD activity happening. Hopefully that is about to change with the release of Delta Force Xtreme 2. We are currently playing the Beta and itís not too bad. This will give us some enjoyment and a few months of play time with some Tournaments and matches before they release Angel Falls next year.

With the release of Xtreme 2 close, we are also seeing the guys from the Joint Ops Division coming over to enlist into our Division. Some new players to Delta Force and some of our old players.

So far we have Snappy and OZSlayer with many more to come.

We have done some structure changes with players accepting new jobs which will get us ready for Xtreme 2. I say thank you to all the guys that put their hand up for the jobs.

To finish off, itís been long overdue however I have some promotions, they are:

Medic Man to Major
Brains to Captain
Ice Cannon to Warrant Officer Class 2
Legionnaire to Staff Sergeant
SV to Corporal
Gunny to Corporal
Human Target to Corporal

Congratulations